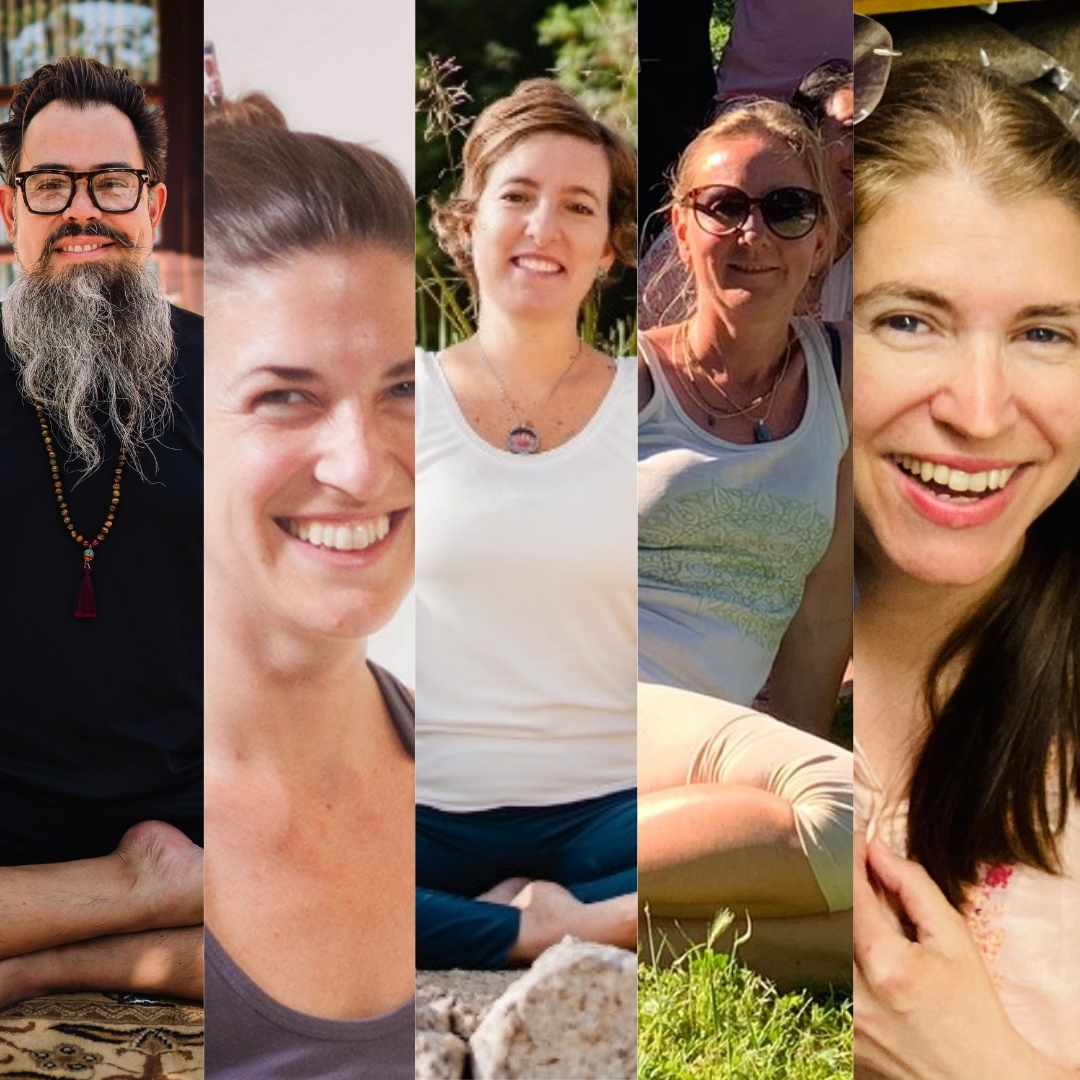 Welcome to Imagine Academy!
We are a group of inspired Yoga teachers that come from all walks of life: Economists, Musicians, Marketers, Graphic Designers, and Audiovisual Producers. We chose to dedicate our lives to share with others that the key to JOY is to be authentic, have intention, and be resilient!
Imagine Academy is an international Yoga Training School based in Zürich with trainings in Zürich & Geneva (Switzerland), Mallorca & Barcelona (Spain), and soon in Bogotá (Colombia).
We invite you to download our Sample Module where you will find classes with all of us. You will enjoy practice, theory, meditations, and more!
Example Curriculum
Available in days

days after you enroll

Sample Module.
Lucía, Zürich
The most magical part of this teacher's training is that you are from the very first day part of a family. The course is well rounded in physical, spiritual, and philosophical learning. A very unique part is that you never get bored or overwhelmed not only because of the content but because you have access to a mix of wonderful and experienced teachers.
They are all so passionate and full of incredible wisdom and experience its a pleasure just to be around them. There is a sense of freedom which I loved and appreciated, and you and your unique being is a priority over any teachings. Imagine Academy teachings have been part of my own personal and professional transformation, towards a more authentic life. My personal biggest gift is that this course ignited a curiosity to want to connect and get deeper to my own needs and emotions, in a joyful way. Yes, part of it was hard (those early mornings) but I always felt fully supported, and most importantly, I made friends for life. I can not thank the team enough for the investment of their time, and wisdom. Thank you!